Santa Clarita Valley Pool Services
Welcome to Silver King Leisure, your premier provider of pool and spa services in Santa Clarita! We're proud to be the leading experts in the region for all of your pool and spa needs, from installation to maintenance and repairs.

Expert Pool and Spa Services
Our team of experienced professionals is dedicated to providing top-notch service and quality workmanship for every project we undertake. Whether you're looking to install a new pool or spa, or you need help maintaining your existing one, we're here to help.


High Quality Materials and Equipment
At Silver King Leisure, we understand that your pool and spa are important investments, and we take that responsibility seriously. That's why we use only the highest-quality materials and equipment, and we employ only the most skilled and experienced technicians.


Comprehensive Services
We offer a wide range of services to meet all of your pool and spa needs, including:
Pool and spa installation
Pool and spa maintenance
Pool and spa repair
Water treatment and chemistry
Equipment upgrades and replacements


Affordable and Hassle-Free
When you choose Silver King Leisure, you can rest assured that you're getting the best possible service at the best possible price. We're committed to exceeding your expectations and providing you with a hassle-free experience from start to finish. You can also gain helpful tips for your pool or spa from our blog.
So why wait? Contact us today to schedule your consultation and start enjoying the benefits of a beautiful, well-maintained pool or spa in Santa Clarita!
Not sure what you need? No problem
Request Work
Did you know?
The first recorded swimming pool in history dates back over 5000 years ago. It was 24 feet long, 23 feet wide and almost 8 feet deep. It even had a "baja shelf" that you could walk on without fully submerging underwater.
One of the first even descriptions of a sauna was recorded in Finland in the year 1112. The earliest version being dug out in an embankment in the ground. Later, saunas were built above ground with wooden logs
Firepits, of course were essential to ancient daily life and date back to the Paleolithic period between 200,000 - 400,000 years ago. Archeological evidence from sites in Israel and South Africa show that fire pits were made using a collection of stones to contain the fire and prevent it form spreading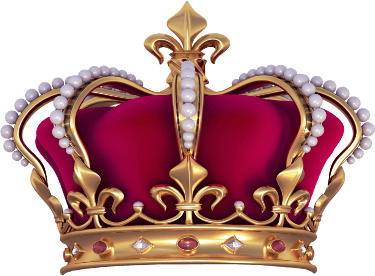 Enjoy Now - Pay Later
Want to hold court but don't want to hand over all your gold coins at once? No problem, SilverKing has partnered with Hearth financing to turn that upfront cost into easy monthly payments. As low as 0% for 18 months for qualified individuals.
Request Work
...your backyard needs to reign supreme for your family.
What would you like in your Royal Realm?
Request Work